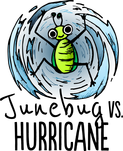 Hypnotherapy Sessions via phone and video call are just as effective as in-office sessions. Lori has helped clients throughout the United States.
Available for those living locally or around the world
No fighting traffic – saves energy and time.
All the benefits of Hypnotherapy while in the comfort of your own home
More discreet method of therapy for those whose privacy is of vital concern
Phone: 630-492-1449
Email: [email protected]
Hours: Mon through Friday: 9:00 am – 9:00 pm
Sat & Sun: Appointments available.